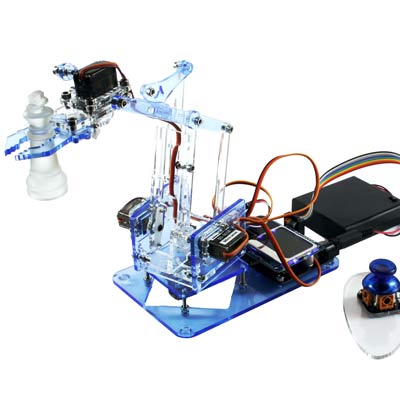 The build-it-yourself robot arm for Arduino with Wifi
Buy Now »
or learn more...
---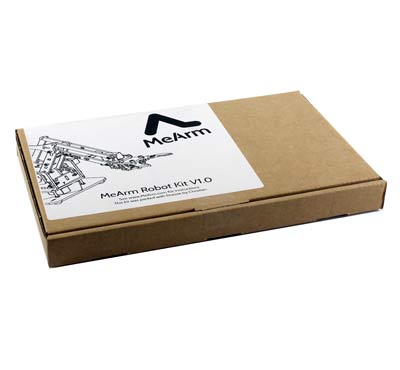 What's in the box?
The MeArm comes as a flat pack robot arm kit, that you can build with nothing but a screwdriver and enthusiasm. It's a great kit to get you started in the world of programming, electronics, robotics and engineering! It has been described as the "Perfect Arduino Project for Beginners" by the website Lifehacker.
This version is compatible with Arduino and comes with an Arduino compatible ESP8266 based board and joystick controller.
---
Get started...
If you've just received your MeArm, the fun's about to start!
or
---
Details
Capabilities
4 degrees of freedom
Controllable from Arduino and your PC
Controllable from Joystick
Grabber arm
Specifications
Kit-based (self-build)
Battery (4xAA) or mains powered
Arduino compatible
Upgradable firmware