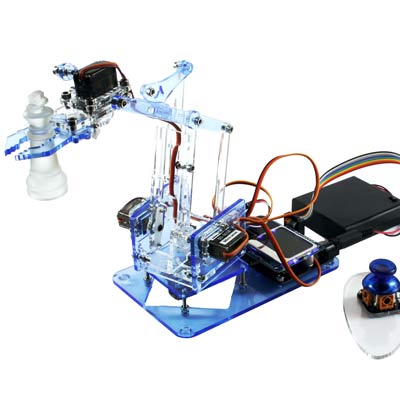 The build-it-yourself robot arm for the BBC micro:bit
Buy Now »
or learn more...
---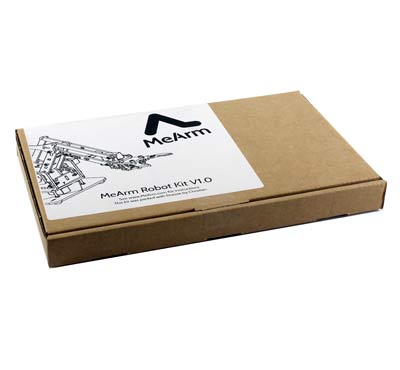 What's in the box?
The MeArm comes as a flat pack robot arm kit, that you can build with nothing but a screwdriver and enthusiasm. It's a great kit to get you started in the world of programming, electronics, robotics and engineering!
This version is compatible with the BBC micro:bit and comes with a control board that you can plug your micro:bit into and use with and joystick controller.
---
Get started...
If you've just received your MeArm, the fun's about to start!
or
---
Details
Capabilities
4 degrees of freedom
Controllable from the BBC micro:bot and your PC
Controllable from Joystick
Grabber arm
Specifications
Kit-based (self-build)
Battery (4xAA) or mains powered
BBC micro:bit compatible PCB
Upgradable firmware
BBC micro:bit is NOT INCLUDED